How To Make a Faith Journal
This post contains affiliate links. If you click & make a purchase, I receive a commission! Thanks! Read my full disclosure policy. As an Amazon Associate, I earn from qualifying purchases.
I thought of titling this post "how to make a prayer journal," but my journal is used for more than prayer requests, so I've named it my Faith Journal.
I have several posts on the topic of 20 Ways to Pray. Although these are old posts, they are also some of my most popular. When I created the lists, I wanted them to be more than a distant memory of some good ideas. I planned for them to be a tool that would help both you and me to have a more focused prayer life. I hoped they would be a resource that could guide your prayers to be more intentional, more specific, and more powerful.
Putting all this together in a Faith Journal or Prayer Journal is one way of using these tools and helping your prayer life grow.
My Faith Journal
My Faith Journal is a 6-inch by 8.5-inch hardcover notebook I picked up at Wal-Mart. There is nothing fancy about it. I picked it up one day because on the cover was Philippians 4:13: I can do all things through Christ who gives me strength. It has lined pages.
I have also gotten journals at other stores and online. The one important thing for me is that my Faith Journal has a cover that reminds me of the purpose of this journal. Some people like spiral-bound journals, like this one, while others prefer stitched journals, hardback journals, or even lovely leather (or faux-leather!) journals. Any type will do – as long as you love it enough to use it!
The first thing I did to my journal was to number the pages. I only numbered the odd pages – it cuts down on the time it takes, and I think I can figure out the even numbers! Next, I created an index. This is the best thing I learned from dabbling with a bullet journal. Anyway, creating an index helps me to find just what I'm looking for with less flipping through pages.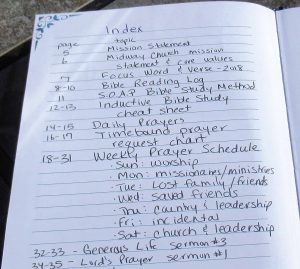 After the index, I included my church's mission statement – "We exist to unite all generations to go make disciples of Jesus." It reminds me of what is important in this life.
Then I have my word and verse for the year. My word for 2018 was Stretch and 2019 was Trust. Next, I have my Bible reading log. I cross off each chapter as I read it, and have a handy record at the end of the year what I've read/studied.
Finally, I have Bible study methods notes. I only have two methods: the SOAP method, and notes on Inductive Study (both of these are also in the Treasure Trove of Faith Freebies). Although I have other methods of Bible study that I use, I decided that this was not the best place for that information. But these two were already glued in! Most of these items are glued into my notebook. I find it easier to print something and glue it in than to draw out what I want to have.
Glue vs. Notebook
Why glue? Because this is the size journal I wanted to have and carry around with me, and I had this notebook on hand, and I had glue on hand. I may change eventually to a ring notebook – either disc-bound or traditional – as long as it's in the smaller size I want. An advantage of the ring notebook would be that I could just hole-punch everything. In fact, I have all those printables in full size, and could print them out as is, hole-punch them, and use them in a traditional binder. But I wanted the smaller size! Just FYI – I print my PDF documents at 68% to fit into my journal. You may have to play with yours a bit to find the exact size you need to print, if you're going with a smaller notebook or journal.
Faith Journal Sections
Back to the Faith Journal. After the introductory section, I have a two-page spread for each day of the week – labeled for the topic I pray about that day. I use these topics:
After my weekly pages, I have my daily pages. These are the requests I pray for every day.
On one side of each two-side spread is the prayer guide I've created for that person/topic. On the other side are more specific requests and praises. For example, on the spread for my grandchildren, I have the children's prayer guide on the left, and specific requests and praises on the right, such as Baby E. will sleep better, C. will make a good transition to a bigger bed, and that M. would get over his ear infection quickly.
After all the prayer pages, I have sermon notes (again a two-page spread per week). I will migrate the prayer pages to further into the journal as they become filled. In hindsight, I should have left at least four pages (two spreads) for each prayer request area/person/topic. Another advantage of the traditional notebook would be that I could just add pages where I needed them!
Some of my faith tools are not in this notebook. For example, when I dig into the Scriptures for serious study, I take notes either in a separate notebook or, more frequently, in a document on my computer. I also have a devotions notebook – totally undated because I don't use it daily and don't need to feel guilty about that. In my devotions notebook I record only one verse from that day's reading and then notes about what the Spirit is saying to me that morning.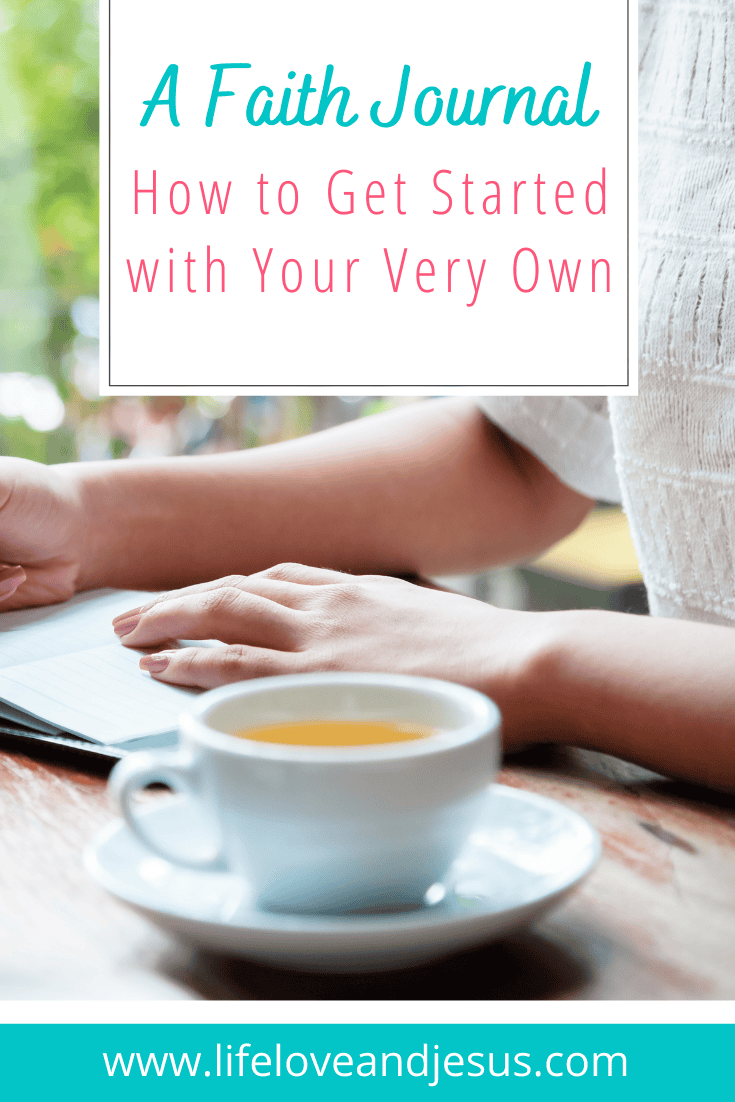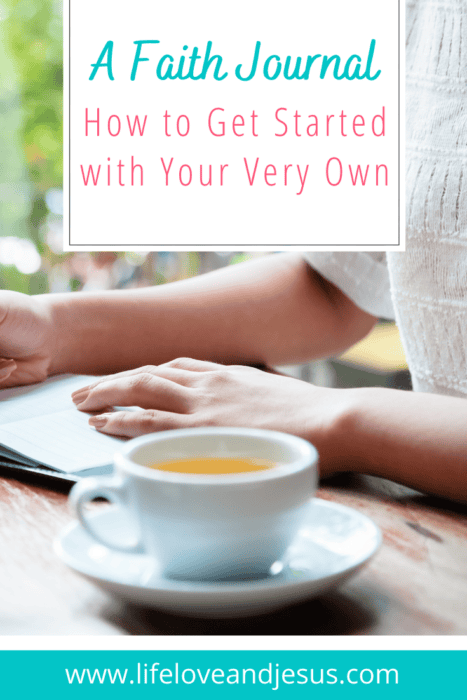 That's it – a Faith Journal that goes with me to church, to small group, to Bible studies, and to my devotional time. It helps keep me organized and praying. Give it a try!